Whew, I need a vacation from my vacation (just kidding)
I decided to check out a small island off Samui called Ko Tao, a tiny island with just one main road. While it's supposed to be a very relaxing island, I didn't get quite so lucky… Right when I got to the ferry port in Samui, it started absolutely pouring! It was the roughest boat ride I've ever been on, and some people didn't handle that well… Gulp. And, then it basically rained most of the week! To top it off, I didn't get to see any turtles – what the island is known for 🙁
"We can't control the fact that bad things are going to happen, but it's how we react to them that really matters."

Dustin Moskovitz
Every time the rain stopped, I would run out to the beach before it started again! But it was crazy. Everything would be completely calm, and then a second later all hell would break loose! There was no drizzle and no warning whatsoever.
Anyway, I don't think I missed too much by the rain. Although Ko Tao is known for having some of the best diving spots in the world, I'm not the biggest fish fan, so that didn't bother me. I was though pleasantly surprised to find a small jiu-jitsu gym on the small island, so I enjoyed some great workouts there!
Also, look at this insane tree! How does that happen??
My favorite part of the island was the fire performers. They performed on the beach every night and were outstanding!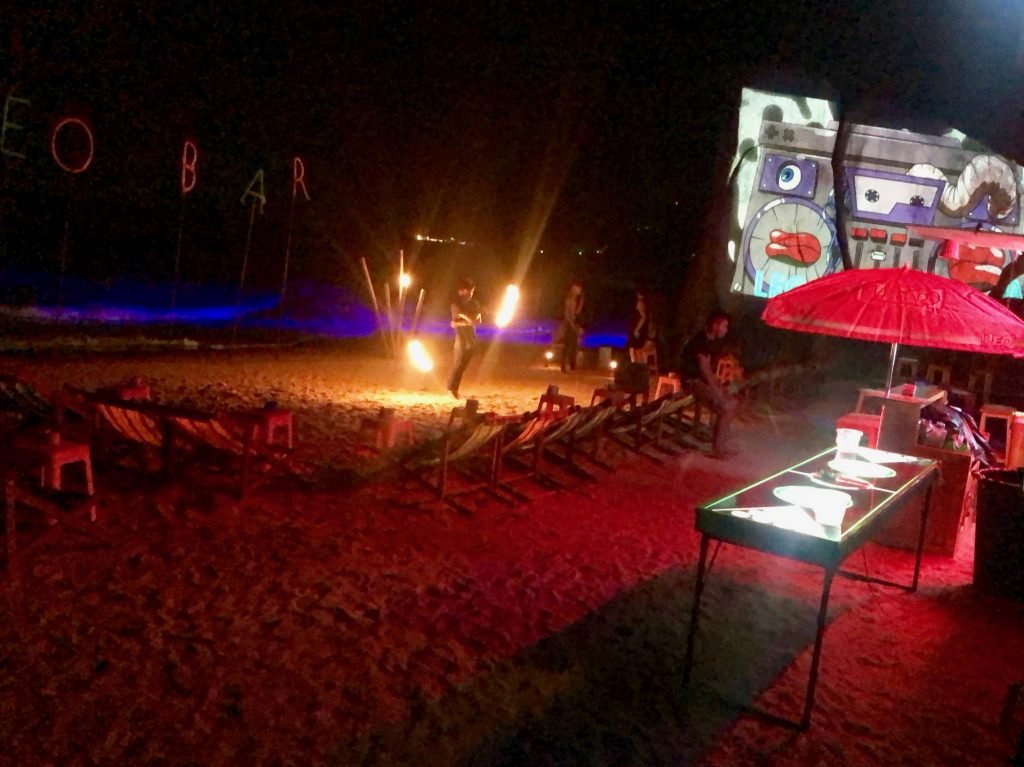 One morning I had a good feeling I'd have half a day without rain (I was right by the way 😉 ) so I rented a mountain bike to go explore off the beaten track. It was fun and definitely challenging. Ko Tao is very hilly so I sometimes had to walk my bike up, and it was terrifying going down! My bike slid out from under me in the mud more than once, although I caught myself – good thing too because people in Thailand don't seem to believe in helmets. But I made it through and saw some really cool viewpoints!
I also noticed something funny while in Ko Tao. If you didn't know, Thailand has a lot of wild dogs, well most are "semi-wild." A lot of dogs are fed and treated well by the locals, so of course those dogs hang around the same area. Anyway, I noticed the dogs definitely resemble the cities!
The dogs in Bangkok seem to be more scrappy and always scavenging; in Ko Phangan – more primitive and always barking/growling; in Samui – more tamed and taken care of; and in Ko Tao – definitely islanders, laying around and barely raising a brow as you pass them. Ha!
Have you been to Ko Tao? Is there anything I missed because of the rain? Let me know in the comments below!